Founded in 2005, LifeLock is dedicated to identity protection. The company, which is based in Arizona, was acquired by Symantec in 2017 and later rebranded as NortonLifeLock Inc. Today, the company offers several products that combine LifeLock's identity theft protection technology with Norton's device protection products.
With more than 50 million customers and generally favorable reviews, LifeLock is a go-to in the industry for people looking to secure their devices and protect their online privacy and data. It's not the least expensive option, but it's one of the most trusted to thwart identity theft.
The equipment
There is no equipment necessary to start using LifeLock. You can choose a plan, enroll and install protection online in just a few minutes. While there are differing levels of service, each plan provides a three-pronged approach, including monitoring accounts, alerting customers to any suspicious activity and helping customers recover their money and identity if they should still happen to fall victim to cyber criminals.
Packages and Pricing
LifeLock offers four primary membership options that range in price from $9.99-$29.99 per year for the first year. Prices increase after that.
| LifeLock Plans | Monthly Cost (1st year) | Monthly Cost (after 1st year) | If You Pay Yearly |
| --- | --- | --- | --- |
| LifeLock Standard | $9.99 | $11.99 | $124.99 |
| Norton 360 with LifeLock Select | $9.99 | $14.99 | $149.99 |
| Norton 360 with LifeLock Advantage | $19.99 | $24.99 | $249.99 |
| Norton 360 with LifeLock Ultimate Plus | $29.99 | $34.99 | $349.99 |
LifeLock Standard
At $9.99 per month for the first year ($11.99 per year thereafter), this is their most affordable package that offers basic monitoring of your identity and Social Security number as well as your credit via one bureau. You'll receive alerts if suspicious activity is detected, including things like your mailing address being changed or if there's activity involving your name on the dark web. It provides up to $25,000 of reimbursement for stolen funds and up to $25,000 in personal expense compensation. Should you need lawyers or experts to help remedy a breach, this plan will pay up to $1 million to cover those costs.
Norton 360 with Lifelock Select
This plan also starts at $9.99 per year, but jumps to $14.99 per year thereafter. It comes with the same identity, Social Security number and credit monitoring as the standard package, but it also provides Norton 360 security for up to five devices and a virtual private network (VPN) for up to five devices as well. It provides the same reimbursement and compensation limits as the standard plan—up to $25,000 for each stolen funds reimbursement and personal expenses compensation and up to $1 million for lawyer and expert fees.
Norton 360 With LifeLock Advantage
This plan starts at $19.99 per month for the first year ($24.99 thereafter) and includes everything the standard plan does with the addition of monitoring of your bank account and credit card activity. You also receive alerts for crimes committed in your name. Security and VPN is provided from up to 10 devices, and the limits for both stolen funds and personal expenses compensation is $100,000. Coverage for lawyers and experts remains the same at $1 million.
Norton 360 With LifeLock Ultimate Plus
For $29.99 a month for the first year ($34.99 after that), you can get the company's ultimate protection package. It offers everything the Norton 360 with LifeLock Advantage plan offers plus some upgrades, including credit monitoring via three credit bureaus, security and VPN monitoring for unlimited devices and monitoring of your 401(k) and investment accounts. It also provides up to $1 million for each stolen funds reimbursement, personal expense compensation and coverage for lawyers and experts.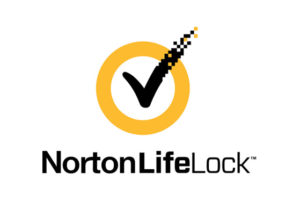 What we like about  LifeLock
Identity theft protection and device security in one

Some of the plans available through LifeLock combine Norton's device security protection with LifeLock's identity theft protection. That means you get protection from things like malware and phishing schemes as well as VPN access to keep your information safe when it's being sent over the internet. The combination of the two-in-one protection offers a convenient, reliable way to add an extra layer of security.

Extensive coverage

While the coverage varies by plan, LifeLock offers extensive options. Beyond basic credit card and Social Security number monitoring, they offer  plans that will monitor your investment and retirement accounts, payday lenders and even people-search websites.

Mobile App

The LifeLock for Norton 360 app lets you receive and respond to alerts via your mobile phone. You can also get immediate assistance from LifeLock professionals to address any suspicious activity via the app.
What we don't like about LifeLock
Cost

LifeLock's plans are more expensive than other options on the market, especially their most comprehensive plans. Also note that prices increase after the first year, so the introductory offer pricing can be misleading when it comes to the long-run cost.

No family plan

While some other identity theft services offer family plans, LifeLock doesn't. You can add a child for $5.99 per month under LifeLock Junior, but spouses have to pay the full price for their own plan
What to look for when shopping for identity theft protection
Types of monitoring

There are many different ways thieves use to try to steal your identity, and various companies offer different levels of protection to address them. Basic service usually begins with monitoring your credit and Social Security number, while more advanced offerings monitor everything from your banking and investment accounts to criminal reports and more. Some, like LifeLock, also offer options in combination with device security protections for an extra level of security.

Price

When it comes to price, many identity theft protection plans offer two options for payment—a monthly fee or an annual payment, with a discount often given for paying the annual fee upfront. There's also often an introductory fee for the first year, with the price increasing for subsequent years, so make sure you understand the full scope of pricing to avoid any surprises down the road.

Guarantees

While companies may promise to protect your information, some put their money where their mouth is. Some offer guarantees and will reimburse customers up to a certain amount for personal expenses, stolen funds and coverage of fees for attorneys or experts to support a case should your identity be stolen. The amounts of the guarantees vary by plan.
Final word on LifeLock
While you can do all the monitoring that LifeLock does yourself for free, it can be time consuming, and it takes continual vigilance. If you're willing and able to pay the price, LifeLock can do it for you. Their plans that also include Norton 360 device protection can add another layer of security. LifeLock also guarantees their services, backing them up with significant financial compensation and coverage. LifeLocks's customer service gets top marks across the board, and most customers say the peace of mind and protection they provide is well worth the price.

This article has been reviewed and approved by Officer Banta.
Officer Banta is the official SecurityNerd home security and safety expert. A member of the Biloxi Police Department for over 24 years, Officer Banta reviews all articles before lending his stamp of approval. Click here for more information on Officer Banta and the rest of our team.